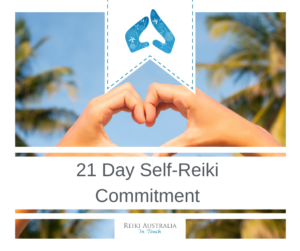 Many of us spend a lot of our time caring for others and sharing Reiki with those around us. But when do we refill our cup?
Join us in a 21 day Self-Reiki commitment! 
Our 21 Days of Self-Commitment are held regularly throughout the year via Zoom, and are advertised on our Reiki Australia Facebook Page.
To receive notifications about upcoming self-Reiki commitments and other events, join us here:
You'll also receive a PDF file of the 21 day self-Reiki commitment. Feel free to follow it whenever you feel called to do so and, pop back in to let us know!
Follow the link below for our free calendar download.