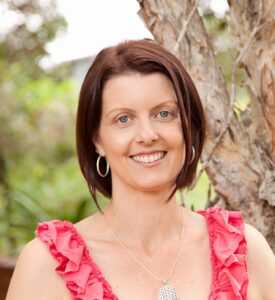 Welcome to 2022, Reiki Australia's 20th Anniversary Year!
What an incredible milestone for our organisation.  We are so excited and look forward to celebrating with you throughout the year with many events and opportunities. 
Reiki Australia's ethos of preserving Reiki as a personal spiritual practice and healing art, whilst raising the benchmark of Reiki treatment practices nationwide, continues to drive our vision moving forward.
The last couple of years have certainly affected everyone with the unfolding events of COVID-19.  To some an inconvenience, a challenge to others and many more experiencing despair and heartbreak for varying reasons.
I believe during these challenging times Reiki can help us to unite, connect and provide compassion and healing to all.  That is my intention for 2022.  Those of us attuned to Reiki have the opportunity to ingrain this in our everyday lives, creating a ripple effect to those we meet.  Daily reflection of the ethical principles helps remind me of this intention.
Just for today, do not worry
Just for today, do not anger
Honour your parents, teachers and elders
Earn your living honestly
Show gratitude to everything
As an association that is run by members for members, we have been working diligently to continue offering members new opportunities to grow their practice, promote community connection and offer support where you need it most.  We will continue to do this in new and expansive ways moving forward.
Keep an eye on our 'Events' page and social media to join our many online opportunities and hopefully more in person events will also be back soon.
Thank you to all our wonderful volunteers whose heartfelt contributions keep us going.  If you would like to join our vibrant team we warmly welcome you to get in contact. There are tasks suited to everyone and any time you can spare would be most appreciated.
May 2022 be a year of clarity, compassion, love and peace for you and your loved ones. 
May everyone have the opportunity to experience the depth of healing that comes with Reiki.
Love and Reiki Blessings to you all,
Nicole Bennett
January 2022
Chairperson, Board of Directors