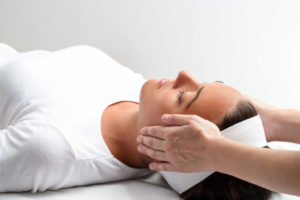 Welcome to Reiki Australia. We are the leading voice in the industry committed to raising the profile of Reiki as a spiritual practice and healing art. We are also actively working to raise the benchmark of Reiki treatment practice nationwide.
As a forward-looking, national not-for-profit, membership association, we're proud to welcome and honour the diversity of all Reiki practices that originate from the teachings of Mikao Usui. In fact, we're pretty sure we're the only Reiki organisation in Australia that can truly say "we're all-inclusive".
Our organisation is run by members for members and that means we understand what's important to you.
It also means we're here to serve you in any way we can.
As you scan through our website we hope you find what you're looking for. We have a wide range of resources from best practice guidelines, professional development & education articles, training advice, industry requirements for professionals, along with the latest research.  If you can't find what you're looking for do let us know. Chances are, with such a long-standing, knowledgeable team at head office, we will easily track down the information you need.
Raising the Benchmark in Reiki Treatment Practice
We know 'credibility' is of paramount importance! It's one of the main challenges facing complementary therapies today, as many Reiki treatment practitioners are all too aware. 
All Reiki Australia members in the Practitioner category and above are committed to raising the benchmark on Reiki treatment practice and they each meet the highest standards.
Practitioner members are each bound by a Code of Ethics and have current Insurance and First Aid certificates as well as a demonstrated lineage stretching back to Mikao Usui. Reiki Master Teachers are only required to have insurance unless they are in a combined Practitioner category – in which case the requirements are the same. Reiki Australia professional practitioner members must also meet a range of Continuous Professional Development points (CPD) each year. Our accredited members have completed one unit or more of Reiki Australia's course – Professional Development for Reiki Treatment.
By aligning ourselves with the same stringent standards as our healthcare colleagues, we demonstrate we are professionals and we are proud of the service we provide.
Reiki Australia provides the resources that will ensure our members are up-to-date with the very latest industry best practice.  By holding ourselves and our members to such high standards we foster a sense of professionalism, pride and confidence in our abilities as a partner in the healthcare environment or in the wider community.
Your Spiritual Community
Honouring Reiki as a spiritual practice and a healing art underpins everything we do here at Reiki Australia. If you would like to meet like-minded people make sure you visit our Events Page. We post details of Reiki Share days, conferences and events on a regular basis. Alternatively, visit our Facebook Page for details. Community and sharing in a supportive environment are very important to us.

If you're a Practitioner, Master/Teacher or simply an individual with an interest, we'd be delighted to hear from you and welcome you to our vibrant community.